Designers at Home. Creative Dialogues
Our approach is truly collaborative and experimental with a clear delight in the process of working with others.
Establishing a new dialogue between those who produce and those who create culture, New Terracotta is supporting and promoting
the work of both established and emerging designers. At the centre of these collaborations there is typically a sense of community and a simple but unquantifiable commitment to helping one another out on a day-to-day basis. Through our partnerships, we follow high ethical and legal standards and work with those who share our commitment.
We are proud to use our company as a platform to showcase talent.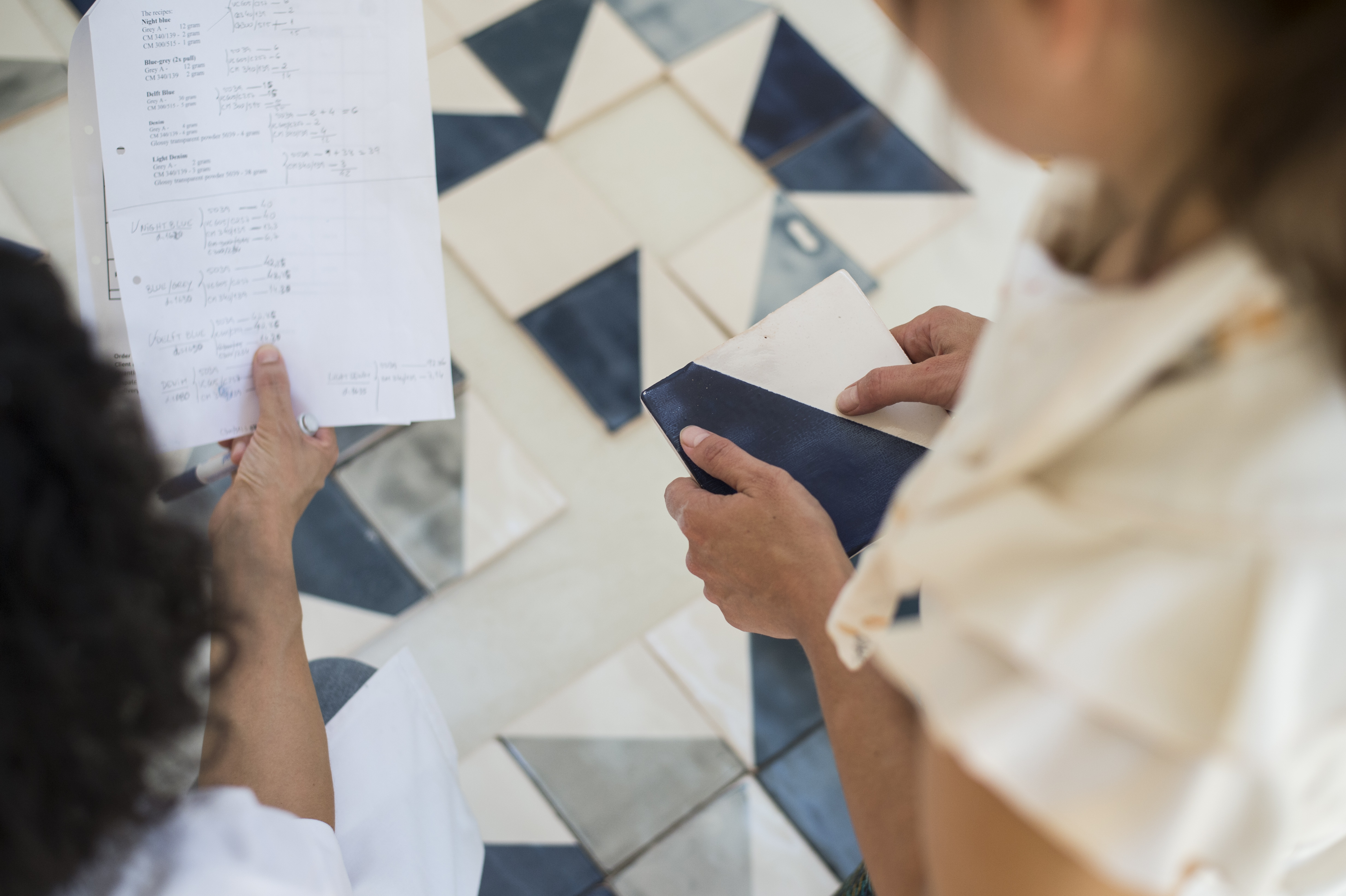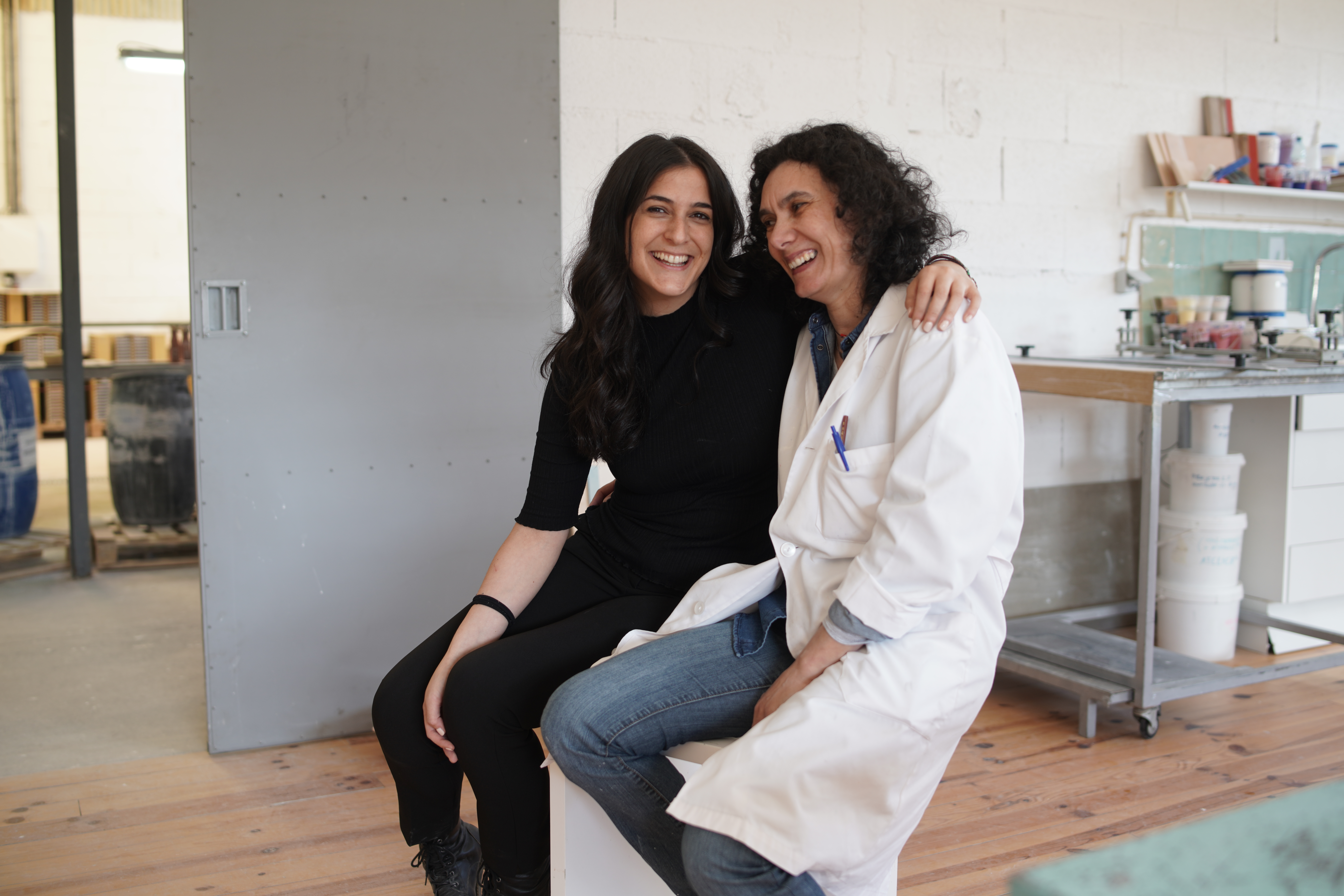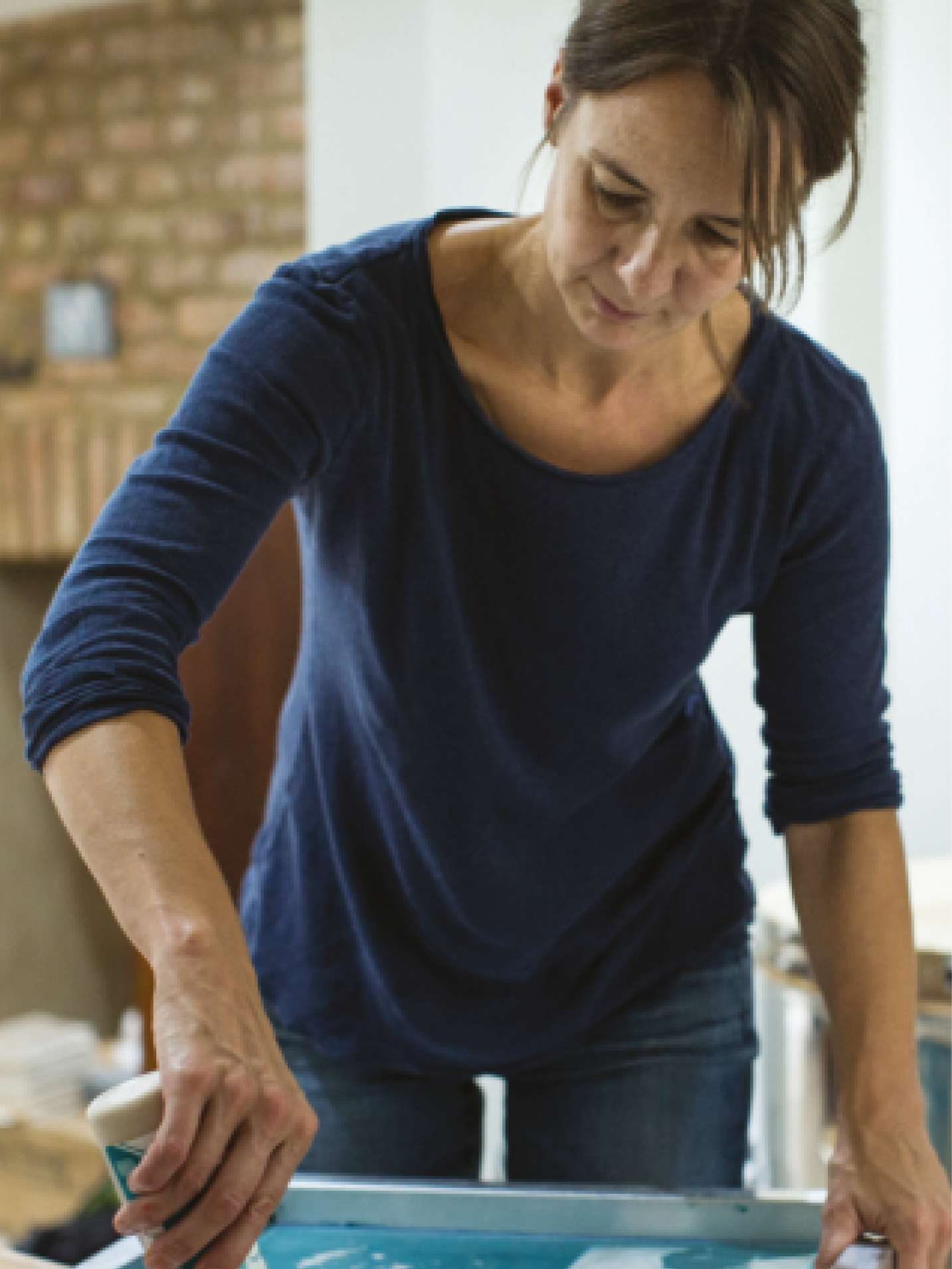 Dutch Designer, Marianne Smink celebrates the inherent imperfections
of handmade work in her screen printed tiles.
We met Marianne during the London Surface Design Showin 2013, when we were both starting our companies.
At that time, Marianne was a London based textile designer taking her first steps in ceramics.
After a couple of meetings, working sections at the factory and loads of tests we felt we had very much in common,
as we share the same values in quality and design, we decided to start our collaboration.
It has been a great journey together. We saw each other's developments and achievements.
Thank You Marianne for believing in us!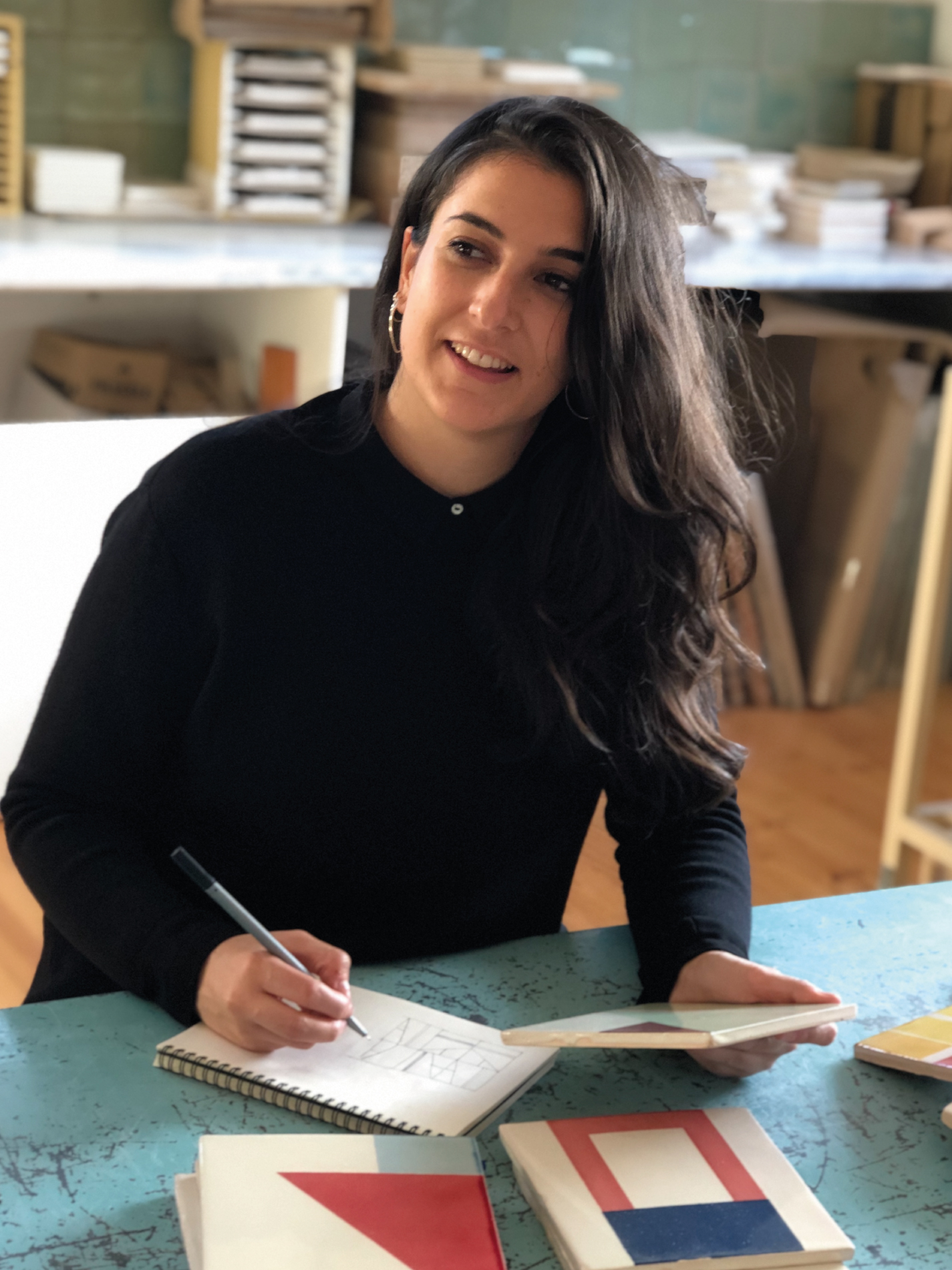 Italian Designer, Elisa Passino expresses a contemporary geometrical aesthetic in her screen printed tiles.
Born in Venice in 1990, Elisa studied at the Nuova Accademia di Belle Arti in Milan and worked as a graphic
and textile designer before moving to Lisbon.
Elisa got in touch with us in the summer of 2018, when she already knew she wanted to start her own design studio.
We immediately fell in love with her timeless pastel geometry of forms and encouraged her to launch her own label.
We took the decision to follow her steps in this new venture.
Thank You Elisa for challenging us!