Anahory Almeida – Four-hand Contemporaneity
People & Events / 21 August 2019
October 2018 / February 2019
in Loja das Meias Magazine nº65
Ana Anahory and Felipa Almeida reinvent tradition and exalt the Portuguese identity in each project. The pair entitled Anahory Almeida has already brought to life irreverent spaces, such as Cantinho do Avillez restaurant, Belcanto restaurant and Jacaré restaurant.
When did you cross paths and realize you would work well as a team? Was it by chance or an option to develop projects in the hotel and restaurant sector?
The opportunity for us to work together came with Cantinho do Avillez restaurant in Lisbon. We already knew each other and got along. We knew each other's taste, style and inter­ests. They seemed to complement each other and that is how it happened! The specialization in hotels and restaurants was purely coincidental. The workshop was inaugurated in 2011, during the crisis, far from the tourist enthusiasm that one can feel nowadays. 
You wish to "take advantage of the best our culture has to offer". Is your bet always on what is Portuguese?
Since the start of our business, we have always focused on our country and culture. We are fortunate to be challenged to work in various places in the country and in each one of them, we go and discover the local crafts and the habits of each place. We have the principle of visiting workshops and factories all over the country and this ends up being one of our favourite activities.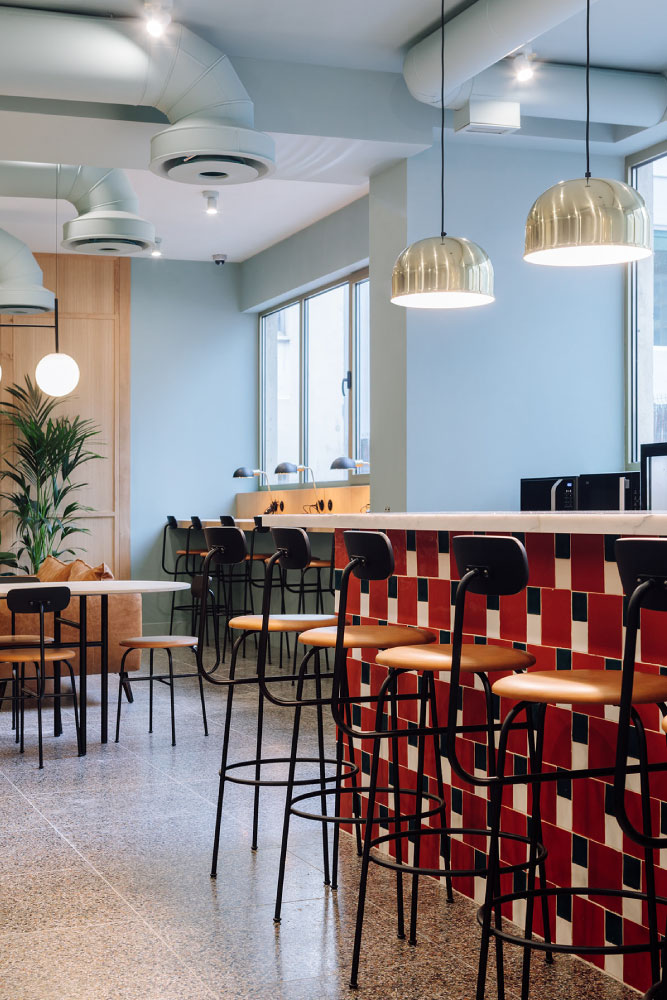 Tradition undertakes a huge role, as it is the main inspira­tion of the projects you carry out. Do the materials you use relate to this pursuit of tradition? How do you transition to modernity?
Tradition is always the starting point. All projects are an opportunity to discover more national crafts, which we try to revisit, somehow. We work mainly with wood, brass, marble and pottery. We privilege natural materials and, above all, Por­tuguese materials. The transition from tradition to modernity is very subtle and a major concern to us, because we want to avoid nostalgia and pastiches.