Inside the Atelier
Extraordinary level of customization and collaboration.
Our in-house team of designers, ceramic experts and experienced craftsmen allow us to collaborate with leading architects and designers on their spectacular projects.
Listening and learning
We begin by listening to our client's creative vision, taking the time to understand their fundamental needs and desires, yet seeking to push the boundaries of their imagination with our knowledge of what is possible.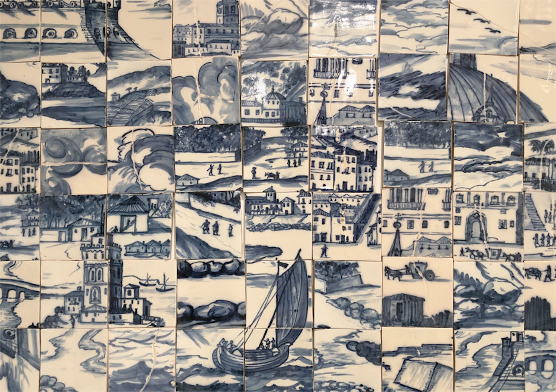 Historic Restoration
New Terracotta has considerable expertise and experience with tiles in listed buildings.
We have delivered bespoke tiles to palaces, monuments, churches and private homes for projects involving very specific requests and requirements concerning quality, appearance and dimensions.
Bespoke Hand Painted Murals
Designs are created on paper either by hand or by computer and transferred onto tile through the artistic application by our highly skilled tile decorators.
Using a variety of brush techniques, the glazes are applied which when fired create stunning individual pieces of ceramic art with tremendous depth of colour and character.
Contemporary Artwork Commisions
Mould making is a laborious and long process. It also requires expertise, experience and extreme carefulness in the handing of materials, which are often in their liquid state.
Using modern tools, fine hands and the talent of our artists, we create bespoke 3-dimensional tiles and contemporary sculptures for those who appreciate premium artistry.
The plasticity of Clay
Only an ingredient so malleable can make possible the high level of freedom within the project.
No two pieces are exactly alike. The irregular edges, the corrugated surface and the small imperfections are the character that makes each piece unique.
Ceramic tiles as a medium
Ceramics have been used for decorative murals for many centuries due to the inherent properties of the finished product. Ceramics are moisture resistant, fade resistant and hard wearing, hence why murals and decorative tiles have been used for adding the finishing touches to buildings both internally and externally.
The importance of the Right White
The most important colour choice we make is the white we bring to our work.
The white we choose determines to a great degree what our experience of colouring will be.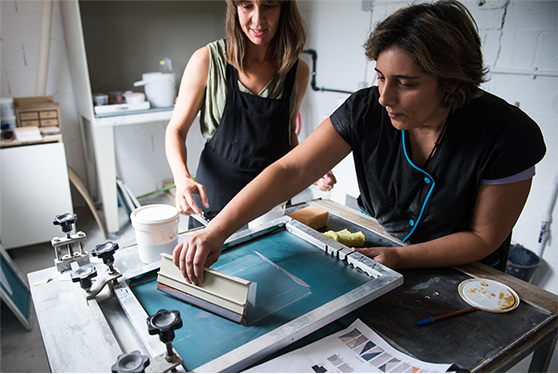 Lab & Workshop
We do not limit ourselves to offering tiles.
We hold open courses and workshops designed to share our knowledge of materials and techniques and to preserve historical legacy.
Custom and Bespoke Designs
New Terracotta offers a comprehensive mural design service from conception to installation.
Whether it is customising one of our existing designs, or working with us on a completely bespoke creation, our experts will guide you through this exciting process.

Recent Commissions
The big birds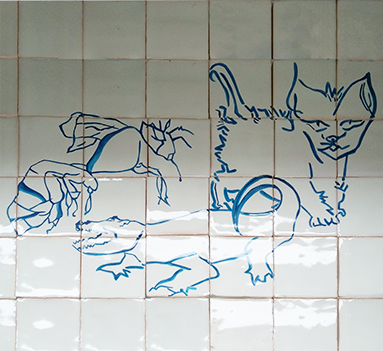 Cat, crocodile and friends
Guest list
Tropical aquarela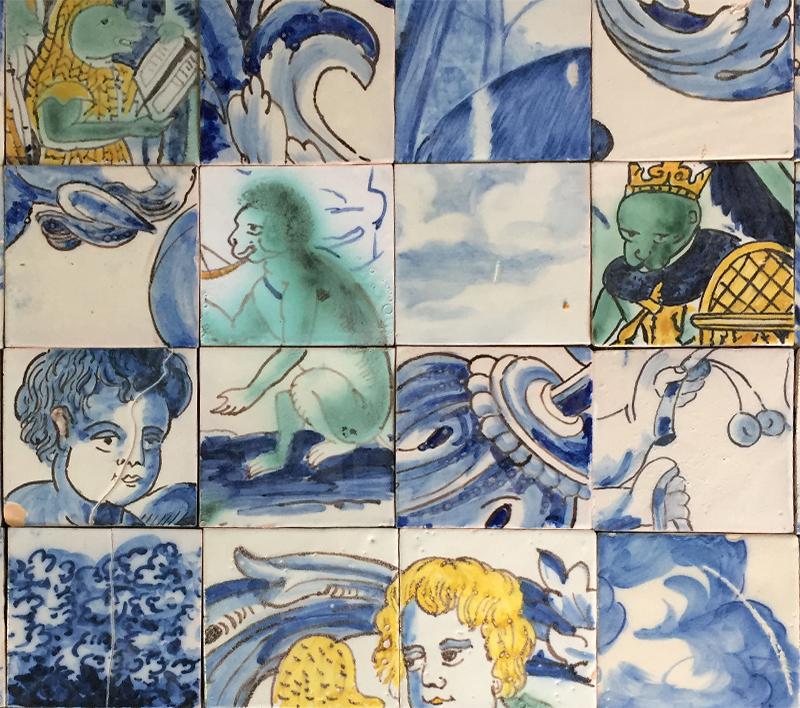 Palace Fronteira
The fish mural
Raw fish mural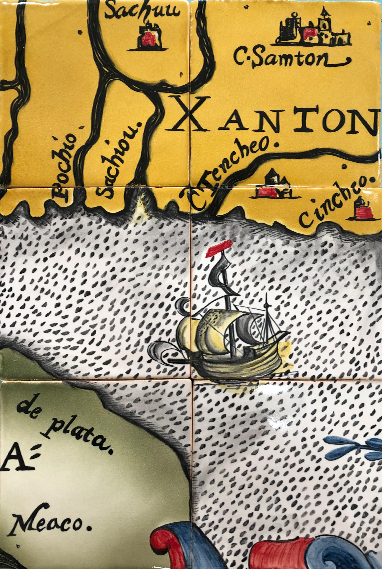 China Regio Asie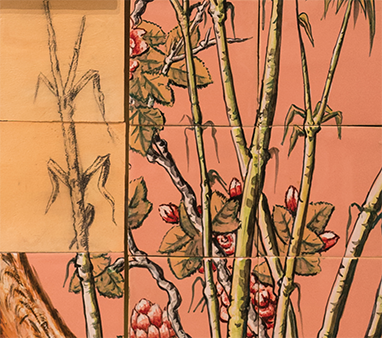 Chinoiserie in pink
Balustrade with porcupine
Historical patchwork
Bespoke Colours, Shapes and Textures
We encourage our clients to explore their own creativity and commission
a unique piece that is perfectly tailored to their personal style.